4E's has a diverse range of ECE consulting services that your business can tap into for support in a particular area, or specific project, to enhance & streamline your ECE service so you can focus on education.
Consulting services we offer & can help you with.

Governance & Management
Governance facilitation
Compliance and quality reviews
Pre-licensing/ERO review operational audits
HR support
Licensing support
Operational support
Management mentoring

Business Consulting
ECE commercial design
Marketing development
Due diligence
Financial guidance
License increase plans
Why 4E's
Key benefits of consulting services

Service
4E's are the qualified ECE consultants who support and mentor you to create a better ECE service with excellence in education at the core.

Value
The 4E's team are all ECE registered teachers who understand the sector ensuring that you not only get value for money but when time is a limit we navigate this with you.

Expertise
With over 70 years of combined education expertise you can rest assured we will enable and empower ECE service operators and their teams to excel.

Confidence
Without vast ECE, business and design experience you can be confident that we are the team to support your vision and growth while working collaboratively with you.
How our consulting services can help you
Pre-licensing/ERO review Operational Audits
A full review of your environment and documentation guides us with reporting recommendations to meet compliance and to support the centre/service to continue to grow in all areas by using best practice with continued support if required. We can guide you to engage most effectively with the Ministry of Education for licensing visits or the Education Review Office (both Akanuku and Akarangi reviews) by preparing you, you will feel more confident and at ease with a better understanding of the process.
Licensing & Operational support
We will assist you in preparing and completing the necessary licensing requirements including all of the operational documentation with your input to enable you to focus on the more educational aspects such as the tamariki!
Governance facilitation
A governance facilitator will provide guidance and support to your governance team or board, ensuring that best practices are at the forefront and that robust processes and procedures remain with the business to maintain future sustainability of the service's operations. This is critical for times of transition or where knowledge and skill sets may not fill all areas that are required through a coaching journey.
Due diligence
When purchasing a new business, you may need a due diligence to ensure there are no hidden or unexpected issues whether operational or financial. Operational aspects of due diligence inform the financial running of a service. Get in touch with us about your individual requirements so we can talk you through the important aspects of a due diligence process.
Financial guidance
We help to create a realistic financial plan to sustain and grow your business with forecast budgeting support and guidance on ways to improve your financial management planning through software systems such as Xero and software providers.
HR support
We can help you to learn about aspects of human resources including safety checking, induction, and training. We can also work through the brainstorming of strategies with you as you face challenging times with your team to provide supportive and growth-based solutions with best practice in mind.
Marketing development
We can support your journey to create a story for your business, work through the design and development of all marketing aspects that will ensure that your story is reflected right throughout your unique service. We also help services looking at increasing occupancy rates.
ECE Commercial Interior Design
When designing a new service, we can help walk you through design elements and ensure building ratios within the design are met. Design needs to be practical and work in particular ways for group sizing and needs of staff and support workers. We help you to consider the interior design elements, look and feel, as well as how to future proof your service design.
Testimonials
Word on the street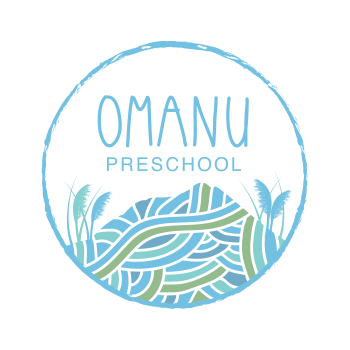 "It has been wonderful to work with Melissa this year, and as a leader it is important to have someone to connect and talk with who understands your role and challenges.  Melissa is a great sounding board and is always happy to share knowledge and resources, and also willing to search for information to help me out.  I have really appreciated the support I have received this year and very much look forward to working together next year.  

Aroha nui"

"We asked Martina to come and give our centre an audit as we wanted to make sure our practices, policies and procedures were all on track, and also make sure the health and safety of our staff and children was at a premium.
What we got was so much more and perfect timing as we had ERO visit just a few months later. With Martina's help, we passed our Akanuku/Assurance Review with flying colours and now have seamless practices that allow for us to focus on other areas at the centre. Martina's work goes far beyond just an onsite visit. We can contact her at any time and receive great advice and a very quick response. I highly recommend Martina at 4E's consulting for audits, checks and general peace of mind"

When relicensing our Centre I found the service provided by Martina, both prior to and during the Ministry of Education visit very professional, friendly, and supportive. Martina provided an audit of the Centre and shared her knowledge with us. This helped us to feel confident on the day the Ministry visited and have a successful relicensing of the Centre. Thank you, Martina, we very much appreciated your support!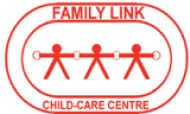 "Martina reviewed all of our policies, adding excellent points and ensuring they were fully compliant. This was such a huge help and we now feel fully ready for our ERO review. Thank you so much Martina in these very trying times I am so happy to have this policy subscription for peace of mind. So very much appreciated.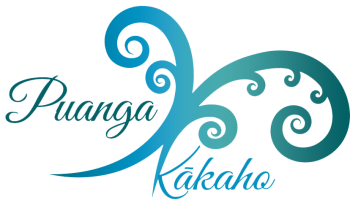 Martina's expertise, attention to detail, and professionalism were truly remarkable, and her audit played a vital role in ensuring our continued compliance and success.

From the moment Martina stepped foot into our facility, it was evident that she approached her work with a high level of dedication and competence. She meticulously examined every aspect of our operations, leaving no stone unturned. Her thoroughness in reviewing our policies, procedures, and documentation was impressive, and she had a keen eye for identifying areas that required improvement.

What truly set Martina apart was her ability to communicate effectively and build a rapport with our staff. She took the time to listen attentively to their concerns and provided valuable guidance and recommendations. Martina's approach was not only informative but also empowering, as she encouraged our team to actively participate in the audit process and take ownership of their responsibilities.

Throughout the audit, Martina demonstrated exceptional knowledge of the regulatory requirements and standards relevant to our industry. She kept us well-informed about any changes or updates that may affect our licensing status and provided practical solutions to address any non-compliance issues. Her expertise instilled confidence in us, knowing that we were in capable hands and that our organization's future was in good standing.

Martina's professionalism extended beyond the audit itself. She ensured that our questions and concerns were addressed promptly and provided ongoing support even after the audit was completed. Her dedication to our success was evident, and she went above and beyond to assist us in achieving our relicensing goals.

I would like to express my sincere gratitude to Martina for her exceptional work during the relicensing audit. Thanks to her efforts, our organization not only met but exceeded the necessary requirements, ensuring our continued operations and reputation in the industry. Martina's expertise, professionalism, and commitment to excellence are truly commendable.


"As a recipient of your annual support package which provides MoE required legislative updates to our policy, procedures and processes as they are required (and indeed with a wide range of mandatory documentation) I am as the manager of our community based early childhood centre continually impressed with the efficiency and quality of the documentation support you offer. As a manager/teacher who works full time "on the floor" this service offers me a huge time saving solution and one which our administering trust is also confident in pursuing."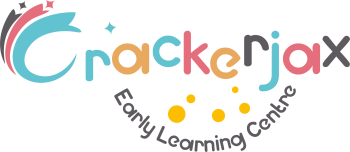 I would like to express my gratitude and appreciation to Martina for the outstanding audit service she provided to our centre before the ERO visit. Martina's expertise and meticulous attention to detail proved to be invaluable in helping us identify and address critical issues that could have resulted in failure during ERO.

From the moment Martina began her audit, it was evident that she possessed an exceptional level of knowledge and proficiency in the ECE industry. She conducted a comprehensive examination of our systems, policies and procedures, and documentation, leaving no stone unturned. Her ability to identify potential problem areas and assess our compliance with regulatory standards was truly impressive.

What sets Martina apart is not only her technical expertise but also her dedication to her clients. She approached the audit with a genuine commitment to ensuring our success. She took the time to explain her findings and recommendations in a clear and concise manner, allowing us to fully understand the areas that required immediate attention.

I would highly recommend Martina's audit services to any service in need of a comprehensive and reliable assessment. Her expertise, attention to detail, and commitment to client success make her an exceptional professional in the field. Martina's contribution played a pivotal role in our ability to pass ERO with flying colours.