4E's has a diverse range of ECE consulting services that your business can tap into for support in a particular area, or specific project, to enhance & streamline your ECE service so you can focus on education.
Consulting services we offer & can help you with.

Governance & Management
Governance facilitation
Compliance and quality reviews
Pre-licensing/ERO review operational audits
HR support
Licensing support
Operational support
Management mentoring

Business Consulting
ECE commercial design
Marketing development
Due diligence
Financial guidance
License increase plans
Why 4E's
Key benefits of consulting services

Service
4E's are the qualified ECE consultants who support and mentor you to create a better ECE service with excellence in education at the core.

Value
The 4E's team are all ECE registered teachers who understand the sector ensuring that you not only get value for money but when time is a limit we navigate this with you.

Expertise
With over 70 years of combined education expertise you can rest assured we will enable and empower ECE service operators and their teams to excel.

Confidence
Without vast ECE, business and design experience you can be confident that we are the team to support your vision and growth while working collaboratively with you.
How our consulting services can help you
Pre-licensing/ERO review Operational Audits
A full review of your environment and documentation guides us with reporting recommendations to meet compliance and to support the centre/service to continue to grow in all areas by using best practice with continued support if required. We can guide you to engage most effectively with the Ministry of Education for licensing visits or the Education Review Office (both Akanuku and Akarangi reviews) by preparing you, you will feel more confident and at ease with a better understanding of the process.
Licensing & Operational support
We will assist you in preparing and completing the necessary licensing requirements including all of the operational documentation with your input to enable you to focus on the more educational aspects such as the tamariki!
Governance facilitation
A governance facilitator will provide guidance and support to your governance team or board, ensuring that best practices are at the forefront and that robust processes and procedures remain with the business to maintain future sustainability of the service's operations. This is critical for times of transition or where knowledge and skill sets may not fill all areas that are required through a coaching journey.
Due diligence
When purchasing a new business, you may need a due diligence to ensure there are no hidden or unexpected issues whether operational or financial. Operational aspects of due diligence inform the financial running of a service. Get in touch with us about your individual requirements so we can talk you through the important aspects of a due diligence process.
Financial guidance
We help to create a realistic financial plan to sustain and grow your business with forecast budgeting support and guidance on ways to improve your financial management planning through software systems such as Xero and software providers.
HR support
We can help you to learn about aspects of human resources including safety checking, induction, and training. We can also work through the brainstorming of strategies with you as you face challenging times with your team to provide supportive and growth-based solutions with best practice in mind.
Marketing development
We can support your journey to create a story for your business, work through the design and development of all marketing aspects that will ensure that your story is reflected right throughout your unique service. We also help services looking at increasing occupancy rates.
ECE Commercial Interior Design
When designing a new service, we can help walk you through design elements and ensure building ratios within the design are met. Design needs to be practical and work in particular ways for group sizing and needs of staff and support workers. We help you to consider the interior design elements, look and feel, as well as how to future proof your service design.
Testimonials
Word on the street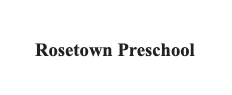 "We asked Martina to come and give our centre an audit as we wanted to make sure our practices, policies and procedures were all on track, and also make sure the health and safety of our staff and children was at a premium.
What we got was so much more and perfect timing as we had ERO visit just a few months later. With Martina's help, we passed our Akanuku/Assurance Review with flying colours and now have seamless practices that allow for us to focus on other areas at the centre. Martina's work goes far beyond just an onsite visit. We can contact her at any time and receive great advice and a very quick response. I highly recommend Martina at 4E's consulting for audits, checks and general peace of mind"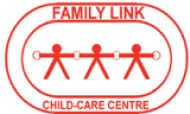 "Martina reviewed all of our policies, adding excellent points and ensuring they were fully compliant. This was such a huge help and we now feel fully ready for our ERO review. Thank you so much Martina in these very trying times I am so happy to have this policy subscription for peace of mind. So very much appreciated.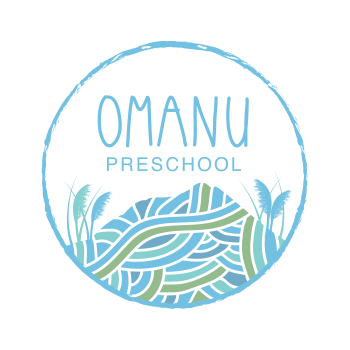 "It has been wonderful to work with Melissa this year, and as a leader it is important to have someone to connect and talk with who understands your role and challenges.  Melissa is a great sounding board and is always happy to share knowledge and resources, and also willing to search for information to help me out.  I have really appreciated the support I have received this year and very much look forward to working together next year.  

Aroha nui"

"As a recipient of your annual support package which provides MoE required legislative updates to our policy, procedures and processes as they are required (and indeed with a wide range of mandatory documentation) I am as the manager of our community based early childhood centre continually impressed with the efficiency and quality of the documentation support you offer. As a manager/teacher who works full time "on the floor" this service offers me a huge time saving solution and one which our administering trust is also confident in pursuing."